It's time to get lost with us
Tour charges are per person and prices are subject to change depending on the season. Please message us directly to add tours to your reservation.
Wanderlust…
Get whisked away into peace and seclusion. Your captain will take you on a tranquil day out where the white sand stretches as far as the eye can see on the Zapatilla Cays. These islands are one of Bocas del Toro's number one tourist destinations. The cays are part of Bastimentos National Park and are a protected nature preserve for sea turtle breeding. It's truly unspoiled and there is no tourist infrastructure. No restaurants, no shops, just endless beaches of powdery white sand and transparent water. It's impossible to take a bad photo here.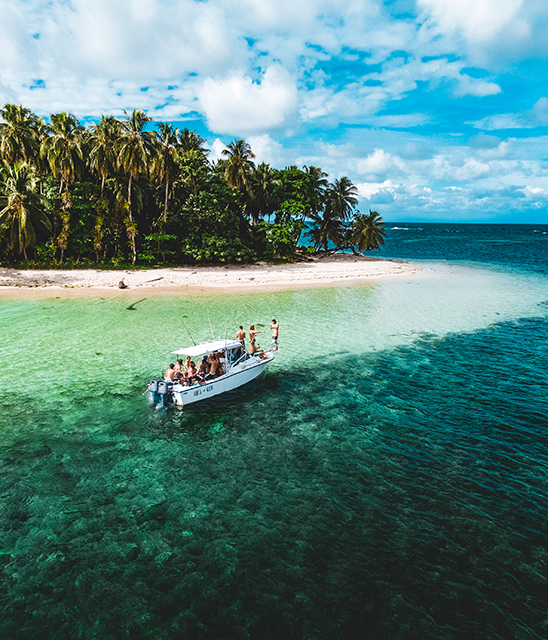 Don't Forget the Sunscreen – Starfish Beach & Bird Island
The adventure begins with a trip to Starfish Beach (Playa Estrella) and Bird Island
(Isla Pajaros) to observe a wide variety of marine life and birds that migrate to the region each year. Bird Island is a stunning rock formation right in the middle of the sea and a tropical bird sanctuary. The views will consist of the mainland coast and the mountainous regions of Panama serving as the perfect picture backdrop. Then, you'll venture to the paradisiacal Star Fish Beach for swimming, snorkeling and there'll be time to grab a cold beverage and lunch at a local beachside tiki.
Save the Stars – Starfish Beach
At Starfish Beach (Playa Estrella), the Caribbean waters are perfect for swimming and snorkeling; however, this beach is home to a variety of different sea stars that live near the shore's edge. These echinoderms trickled at the bottom of the ocean are a pleasing sight, but they are best left untouched and therefore, unharmed. Starfish can only breathe underwater so we ask that you admire them from a distance and do not touch, pick them up or remove them from the water. Starfish are extremely fragile and can get hurt by even the slightest touch from human hands which might also have bacteria that kills them. They contribute to the beauty of the ocean; please let them rest in their natural habitat.
Island Hopping… Black Magic – The Floating Bar – Blue Coconut
Black Magic Pirates of the Caribbean comes to life on this pirate ship-turned party vessel. Sail during the day or under the moonlight. Either way, you'll be telling your friends back home about this treasured experience. When next will you be able to say you cruised the Caribbean Sea on an actual pirate ship?
The Floating Bar A floating taco bar. Mangroves. An upper sun deck. Noodles for swimming. The Floating Bar has it all. Open during Bocas' high season, this is an otherworldly spot to spent the day eating tacos, jumping off platforms, and as the name suggests – floating around.
Blue Coconut Lay in the ocean hammocks, snorkel, feast on seafood or sip on cocktails at the Blue Coconut on Isla Solarte.
This is one of Bocas' quieter islands and Blue Coconut is a blissful spot to spend the day. We'll take a scenic water ride to get to this bar and restaurant hut that's right on the water with nothing but blue ocean and mangroves for neighbors.
A Giant Aquarium …
Grab some snorkeling gear, jump into the warm water and enter an electric-colored world beneath the water's surface. The Caribbean waters surrounding Bocas del Toro are alive with bright coral reefs. At Coral Cay, it is said that the wonderful colors look like someone painted the seafloor. This part of the Archipelago is a protected marine sanctuary. The crystal clear blue waters are home to an array of marine life that flourishes in the coral reefs.
Whatever your underwater fantasy, Bocas del Toro has it all.
Natural Habitats
Sloth & Mangroves: Glide through the crystal clear blue waters to an island surrounded by mangroves. The trick is finding the dozens of sleepy sloths that call this island home. Some days you'll see them bathing in the sea, other days they'll be high up on branches. Your captain will slowly coast around the island and help you spot them in their natural surroundings.
Dolphin Bay: The calm waters of the archipelago are home to a semi-permanent population of Bottlenose dolphins. These waters host plenty of small fish, crustaceans, jellyfish and squid, which creates the perfect feeding ground for pods of dolphins.
Take a tour to Dolphin Bay (Bahia de Los Delfines) to watch the dolphins getting along swimmingly and put on one of nature's best shows – all from a safe distance.
Turtle Hatching … Looking to cross a once-in-a-lifetime adventure off your bucket list? Schedule your trip to Bocas between September and the middle of November and we'll take you to an uninhabited island where we guard the babies to ensure they make it to the sea safely.
Open Water …Deep-Sea Fishing Fun Bocas del Toro is one of the most beautiful unchartered fishing locations in Panama. Panama actually means "an abundance of fish" and the Bocas del Toro Archipelago is made up of 68 islands and cays where you can fish on the open seas for Snapper, Barracuda, and Jacks year-round. Trips can be customized according to your preferences and you'll be taken to the best spots. Prepare for an unforgettable experience.
Monkey Island…On this educational tour, you'll meet the resident monkeys on a remote tropical paradise. Learn about the various species, their habits, preferences and personalities. It's not every day you get the chance to get up close and personal with these fascinating creatures in the middle of the Caribbean. The ride out to this unique island is equally stunning.
Organic Chocolate Trail… Chocolate Farm Enjoy an educational hike through the rainforest. Journey through over 30 acres of jungle and farmland with the possibility of seeing howler monkeys, toucans, sloths, and poisonous dart frogs. This botanical landscape is a haven for butterflies and other tropical insects. While here, you'll learn how local cacao is grown sustainably, dried, roasted, and turned into 100% organic chocolate and nibs.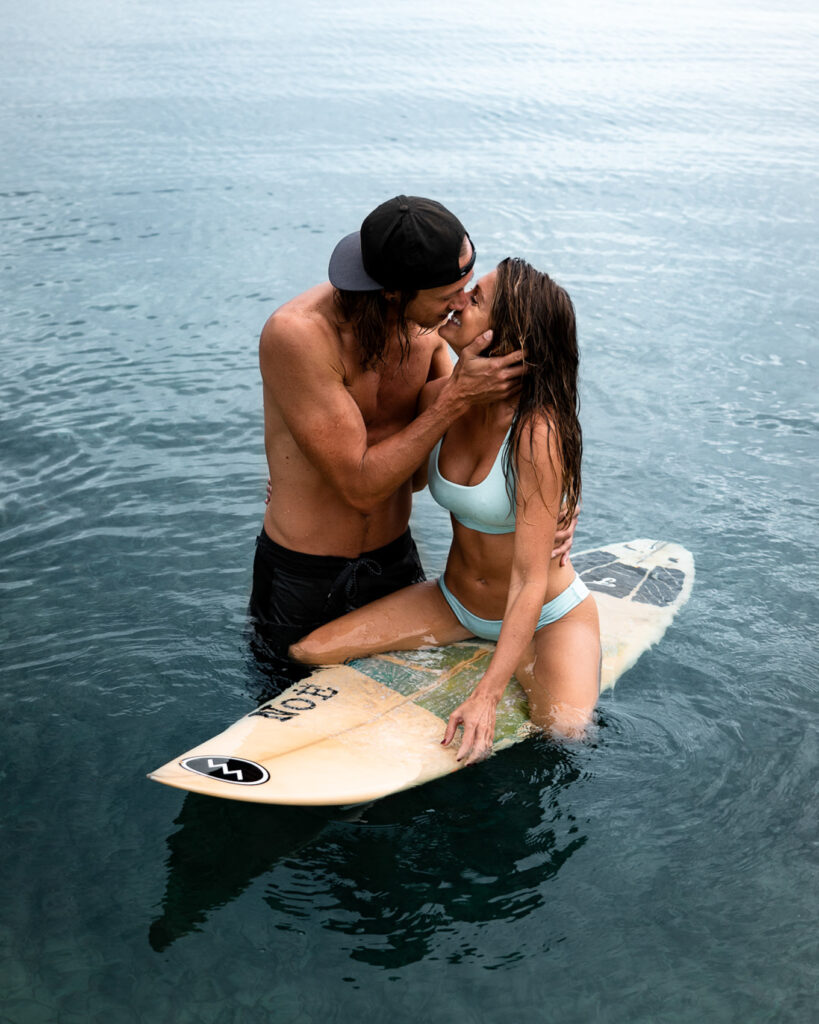 Rest and Relaxation… Sand and Sun
Bocas del Toro is just one of those places people have trouble leaving. There are lots of quiet spots to stare at the deep blue sea and our sunsets could win beauty pageants. Find peace between the palm-lined streets and postcard-worthy beaches.
Let's face it; life looks pretty good when you're in paradise.
Island Pub Crawl …
ZipLine Tours…
Jungle Roads and a Blue Lagoon included in the adventure of ATV rentals with Skullys.